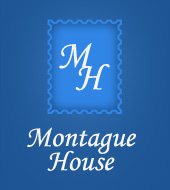 Lysander Court
Click to view our sister property, Lysander Court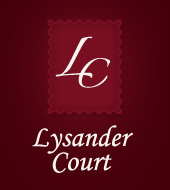 ---



Wi-Fi is available Free of charge
No 2 Montague House
Guild Street
Stratford-upon-Avon
CV37 6RA

Tel: 01789 730275
Mob: 07775 993904
Terms & Conditions
---
BOOKINGS, TERMS AND CONDITIONS
This property is owned by proud and hospitable individuals who will ensure your best comfort and will be very pleased to remedy any discrepancies.

If there is anything that you are unhappy about upon your arrival, please advise us immediately, we shall ensure to remedy the situation as soon as possible. Late complaints are difficult to resolve and we may be unable to be of assistance.

You will be responsible for any damages (walls, furniture, breakages, broken items etc) you are advised to report any problem to us as soon as possible. In some case you may be able to take up the appropriate insurance to coves such incidents.
BOOKING AND RENTAL
The rental charges are payable in advance at the time of reservation. It is strongly advised that your holiday is protected by insurance to cover every eventuality such as bereavement, illness, travel, accidents and damages. A worthwhile small cost to give you piece of mind.

The owners have the right to ask the guests to leave immediately if a member of the party does not behave in a civilized and decent manner, in such circumstances the rental will not be returned. In case of dispute it will be the responsibility of the owner to provide evidence of such situations.

The rental cost is expressed in Sterling, the owner can alter the cost of rental due to currencies fluctuations, we recommend that in such cases payment are made in Sterling.

The rental cost is inclusive of the following:
All linen inclusive of towels.
Electricity
Gas
Cleaning on departure.
Hot Water
Essential bathroom cleaning material and detergents for Dishwashing machine.
Mobile phones are recommended, local landline calls are free of charge and broadband wi-fi is available also free for normal telephone and text usage. Excessive data usage may be extra.
CANCELLATIONS
In case of cancellations, every effort will be made to re-let the property, (in case of late cancellation at possibly a lower rate) and be able to refund you as much as possible, should this not be possible you may lose the entire cost of rental.
We shall need to be instructed to re-let the property as you have the right to occupy the property or by any person of your choice during your period of rental.
CANCELLATIONS AND ALTERATIONS
The nature of the property rental system is such that the majority of booking are made many months in advance. Circumstances may change during this time, eg: fire, floods, bereavements, loss of utilities services and the like. In such circumstances we shall endeavour to seek alternative accommodation to suit your requirement and to meet your satisfaction. Should this not be possible a full refund will be made or in some circumstances you may be able to make a claim through your insurance should this prove to be the most expedient way to cover your holiday and any additional cost you may have to sustain.
CHANGES TO YOUR BOOKINGS
It may be possible to change the date of your reservation please inform us soon as possible.
HEALTH AND SAFETY
Because of the nature of a self catering rental the owner can not assume any responsibilities for any accidents whilst in residency as he does not have the opportunity to check that certain safety rules are respected (smoking, electrical appliances, gas, drunkenness etc), we strongly recommend that should you have any concern over certain aspect of health and safety you contact us immediately. Electrical appliances should not be moved or tampered with.
PETS
Strictly no pets.